Want to know whether Custom Heat can help you? Our expert gas engineers offer boiler services, repairs, new boiler installations and more, as well as specialist bathroom design and fitting services. Get in touch to find out more!
Caring for Boilers & Bathrooms since 1980
Your local Gas Engineers are here when you need us. We serve the whole of Cornwall, including:
Fully accredited, for your peace of mind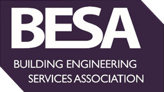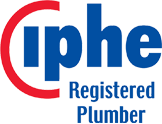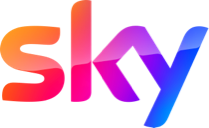 Local Boiler Services, Boiler Installation & Heating Services
We've been servicing, installing, repairing and diagnosing boilers since 1980 – but our years of experience is not the only reason to choose Custom Heat…
We're making an impact in your area
Reliable and professional service
We've used Custom Heat for our boiler service for a few years and have always been quite happy with the service. They recently replaced our very old boiler when it broke and did a fantastic job!
Karensa
Quick and efficient service
Quick and efficient service, very pleased with the work. Our engineer was very knowledgeable and explained clearly and concisely the work he had carried out and why.
Dawn Maria Loughnane
Excellent
Excellent, easy to book, arrived on time, impeccable manners, very capable & confident. We'll never use anyone else again, both engineers are a real credit to you. Thank you
Sue
Top notch job
Top notch job, I commissioned an entire boiler heating system replacement and the first 2 days they were a man short for the job due to many reasons but one man did the job of two to make up for it. What a trooper!
Ed
Central Heating Update
Old central heating system updated by installation of combi boiler. Old hot water cylinder and boiler removed, new boiler installed and pipework revised. Work done neatly and efficiently with less disruption than I expected.
Stephen Tompsett
Excellent service, aftercare and craftsmanship
Excellent boiler installation last year, the team are always there to help, and responses to queries are quick. It's the aftercare and workmen standards that keep us using Custom Heat.
Hologram Editorial
Your Local Gas Engineering Team
We offer boiler and heating services, boiler repairs and installations and we also offer a bathroom fitting and design service. Meet your local Cornwall team.
Shaun Smith
Service and Installation Engineer – Cornwall
Lincoln Smith
Managing Director