We're operating as usual.
Custom Heat are currently operating as normal across all services. We are practicing social distancing and hygiene measures inline with government advice that we have summarised in the short video below
If you have an appointment or installation booked with us, please be assured that we will be attending as planned unless we have contacted you to the contrary. Please do let us know if you would like our engineers attending to wear their masks.
Fully accredited, for your peace of mind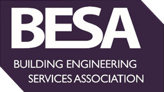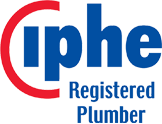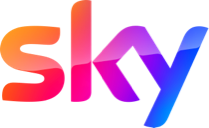 Reliable and professional service
We've used Custom Heat for our boiler service for a few years and have always been quite happy with the service. They recently replaced our very old boiler when it broke and did a fantastic job!
Karensa
Quick and efficient service
Quick and efficient service, very pleased with the work. Our engineer was very knowledgeable and explained clearly and concisely the work he had carried out and why.
Dawn Maria Loughnane
Excellent
Excellent, easy to book, arrived on time, impeccable manners, very capable & confident. We'll never use anyone else again, both engineers are a real credit to you. Thank you
Sue
Top notch job
Top notch job, I commissioned an entire boiler heating system replacement and the first 2 days they were a man short for the job due to many reasons but one man did the job of two to make up for it. What a trooper!
Ed
Central Heating Update
Old central heating system updated by installation of combi boiler. Old hot water cylinder and boiler removed, new boiler installed and pipework revised. Work done neatly and efficiently with less disruption than I expected.
Stephen Tompsett
Excellent service, aftercare and craftsmanship
Excellent boiler installation last year, the team are always there to help, and responses to queries are quick. It's the aftercare and workmen standards that keep us using Custom Heat.
Hologram Editorial
Customer FAQs about COVID-19
We ask all customers to allow two meters from the engineer at all times, space permitting. If possible please leave the engineer to work in the room alone.
So that the engineer doesn't have to touch doors, please leave all doorways open. To allow ventilation in the room(s) that the engineer is working, please leave windows open. We ask customers to try to minimise contact points in your home for the engineer.
Please do not offer the engineer a drink, as he will politely decline.
The engineer will be wearing a face mask and arrive prepared with anti-bacterial wipes, gloves, floor coverings and shoe covers.
Once the engineer has finished their work, they will wipe down all surfaces and contact points such has handles with anti-bacterial wipes.
Whilst we are still accepting cash payments, we prefer contactless payments after the engineers visit.
Payments can be made by bank transfer or calling the office to take payment by card. After the visit, you will be emailed an invoice with a link to pay online via PayPal with a credit or debit card.
At present, we are currently operating all services as normal including same-day call-outs for our customers with active Care Plans.
All of our team are fully operational both in our Rugby office and engineers out in the field.
Now that our office team are back to normal, we've imposed new restrictions that mean access is tightly controlled. Customers are still welcome to visit our office to ask questions or make a payment, but we are only able to allow one customer into the office at a time, and they must remain within the reception area after sanitising their hands.
Engineers are currently not permitted to access our office in order to minimise contact with our customers and each other. We have also installed perspex dividers for all of our office workstations and are strictly enforcing 2 meter social distancing at all times.