Ground Source Heat Pumps
Ground Source Heat Pumps are an environmentally friendly investment that could help you save on your heating bills compared to more traditional heating methods such as gas or oil boilers, by harvesting natural energy from the earth and heating your home.
Initial investments can be high, but are often subject to eligible Government Funding Incentive schemes such as Renewable Heat Incentive (RHI) Scheme.
Book a Consultation
Installation of Ground Source Heat Pump
There are two types of GSHPs: Open Loop and Closed Loop
How do Ground Source Heat Pumps work?
Pumps extract heat from the ground using pipes buried under the ground outside your home.
Water and antifreeze is distributed into the ground and the liquid warms up. This liquid moves through into a heat exchanger is boiled into gas in a refrigerant.
Gas moves through into a compressor, and increases in temperature. Gas moves through a condenser, and is distributed to the water based central heating system of the house.
Benefits of Ground Source Heat Pump
Energy-efficient water heating system
Low maintenance
Cheap running costs
Positive environmental impact
Long lifespan (circa 25 years)
Quieter than boilers
Fully accredited, for your peace of mind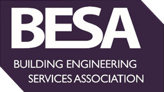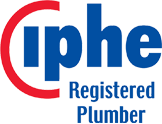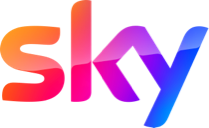 Government Funding
The UK Government offers a variety of support grants and financial incentives, to encourage UK homeowners to swap to more efficient renewable heating systems.
Types of renewable energy you could get support with at Custom Heat:
Ground Source Heat Pumps
Air Source Heat Pumps
Solar Thermal Heating
Eligibility
To assess your eligibility for Government funding for the Domestic RHI Scheme you'll need to give us a call to discuss your current home heating needs.
Book Consultation
Funding Calculator
If you are eligible, you can check out how much funding you could be entitled to.
Find out now
Our Renewable Energy Heating Solutions:
Customer FAQs
Ground Source Heat Pumps are an environmentally friendly alternative to traditional heating in your home. Ground Source Heat Pumps use naturally generated heat from the ground to heat the home using a system of water and gas elements.
Homes with at least 700Sq. Metres of outdoor space can have a Ground Source Heat Pump fitted. Ground Source Heat Pumps are installed into the garden of a property so considerable outdoor space and permission for relatively heavy groundworks are required.  Please get in touch to find out more. 
The cost of Ground Source Heat Pumps differs depending on the type of pump you select to be fitted. Their base-level price starts from around £13,000 including installation but will vary based on supplier and installer, however, you can often get government grants to subsidise the cost of this. 
Ground Source Heat Pumps do require an initial investment, and depending on lifestyle and usage, you might see a return on investment compared to direct electricity and gas heating. Ground Source Heat Pumps can also be fully automated, saving on costs for maintenance.
No. Ground Source Heat Pumps are most commonly included within permitted development, which means they do not require planning permission. If you are in a listed building or conservation area, it is best to check with your local authorities to ensure it is safe to install. 
Should you have any issues at all with your new boiler, we provide a full aftercare service which includes chargeable annual servicing and our new Care Plans to give you complete peace of mind.
Book Consultation
Book a consultation in 2 mins through our simple online process.
Heating & Plumbing in Rugby & the surrounding area
Custom Heat's expert plumbers & heating engineers are available across the whole of Warwickshire and the surrounding areas: