Want to know whether Custom Heat can help you? Our expert gas engineers offer boiler services, repairs, new boiler installations and more, as well as specialist bathroom design and fitting services. Get in touch to find out more!
Caring for Boilers & Bathrooms since 1980
Your local Gas Engineers are here when you need us. We serve many areas in and surrounding Warwickshire, including:
Fully accredited, for your peace of mind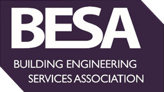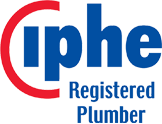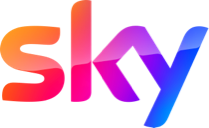 Local Boiler Services, Boiler Installation & Heating Services
We're one of the most experienced heating companies in the county, but we offer more than just our decades of know-how.
We're making an impact in your area
Your Local Gas Engineering Team
We cover all of Warwickshire and the surrounding areas including Banbury, Chipping Norton,Corby, Coventry, Daventry, Evesham, Kettering, Leamington Spa, Lutterworth, Nuneaton, Northampton, Southam, Stratford-Upon-Avon, Towcester, Rugby,Warwick
We offer boiler service, boiler repair and installations and we also offer a bathroom fitting and design service.
Tynan Jones
Installation & Service Engineer
Tom Horne
Service Manager
Robin Smith
Director
Lincoln Smith
Managing Director
Hilary Smith
Financial director
Andrew Green
Service & Breakdown Engineer
Darren Pimlott
Senior Installation Engineer
Chris Knowles
Operations Director
James Edgar
Service & Breakdown Engineer
Ian Haynes
Senior Service Engineer
Tom Price
Surveyor and Design
James Moody
Installation Engineer
Tom Grant
Installation Manager
Marta Żylińska
Administration
Jordan Finch
Service & Breakdown Engineer
Aaron Parker
Service & Breakdown Engineer
Kris Butlin
Installation Engineer
Craig Alcock
Service & Breakdown Engineer
Natalie Bilbao
Lead Planner
Paul Reid
Service Partner Manager
William Simpson
Gas & Oil Engineer
Elliott Mumford
Apprentice Gas Engineer
Russell Wagg
Service Engineer
Mohammed Helal
Service & Breakdown Engineer
Simon Scarfe
Service & Breakdown Engineer
Joanne Jupp
Office Manager
Andy Taylor
Logistical Support
Jack Mead
Apprentice Gas Engineer
Lee Burton
Parts Manager
Rebecca Walters
Administration
Martin Mead
Installation Engineer
Bethany Jenkins
Apprentice Gas Engineer
Adam Luton
Service & Breakdown Engineer
Graeme Welford
Service Engineer
Erroll Cornwall
Service Engineer
Cezary Goman
Service Engineer
Terri-Anne Smith
Financial Manager
Isaac Cerec
Apprentice Gas Engineer
Pat Duggan
Service Engineer
Dave Reilly
Service Engineer
Dariusz Bycz
Installation Engineer
Diogo Santos
Planner
Aimee Binder
Planner
Sam Colley
Surveyor and Projects
Shaun Smith
Service and Installation Engineer – Cornwall
Tom Ellis
Service Engineer
Alexander Pichon
Planner
Lee Bullock
Surveyor and Projects
Paul Webb
Fleet Manager
David Jackson
Electrician
Shaun Munn
Electrical Manager
Matt Carlisle
Electrician
Steve Friel
Electrician
Laura Smith
Finances
Niall Phillips
Service Engineer
Simon Fisher
Service Engineer
Ruby Rayat
Service Engineer
Caleb Hill
Apprentice Gas Engineer
Daniel Pope
Installation Engineer
Dale Crossland
Installation Engineer
Will Best
Bathroom Fitter
Ian MacDonald
Surveyor and Projects
Lisa Knowles
Procurement
Indre Preide
Accounts
Carla Roche
Planner
Paula Flynn
Planner
Lisa Cordon
Call Handler
Nathan King
Planner
James Cane
Parts & Stock Control
Dylan Vidion
Apprentice Gas Engineer
Cameron Lee
Apprentice Gas Engineer
Tony Peck
Service & Installation Engineer
Ciaran Law
Plumbing & Heating Engineer
James Lawson
Gas Engineer
Tim Barker
Gas Engineer
Todd Ealing
Gas Engineer
Jasbir Nagra
Gas Engineer
Martin Addison-Smith
Oil Engineer
Ryan Paskin
Gas Engineer
Tom Patterson
Gas Engineer
Carl Southam
Gas Engineer
Gavin Long
Plumber
Richard Baker
Air Conditioning Engineer
Aaron Messam
Gas Engineer
Matt Whitbread
Gas Engineer
Tom Newcombe
Gas Engineer
Macaulay Hancox
Gas Engineer
Matthew Rose
Bathroom Installer
Ryan Dangerfield
Bathroom Installer
Paul Sebastian
Gas Engineer
Mathius Thompson
Gas Engineer
Andrew Preston
Gas Engineer
Chris Gilling
Gas Engineer
Kevin Sisson
Gas Engineer
Hayley Burke
Administration
Josh Nicholls
Apprentice