Looking for a Hybrid Boiler?
Also known as hybrid heating, hybrid boilers combine heating and hot water systems to create a low carbon way to heat your home efficiently and reliably, all year round.
What is a Hybrid Boiler and how does it work?
A hybrid boiler consists of two elements – the boiler, which can be gas or oil powered, and an air-to-water heat pump. The idea of a hybrid system is to use the planet-friendly heat pump to do 80% of the work, and to only use the boiler as a booster when you really need it, such as when it's freezing outside. As a result, you have a really flexible system that not only generates less carbon, but is cheaper to run – all while guaranteeing heat when you need it.
Get Instant Quote
Fully accredited, for your peace of mind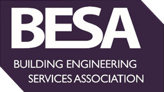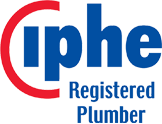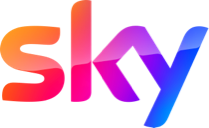 What benefits can you expect from a hybrid system?
The obvious one is cost savings. By using the heat pump as the main way to heat your home, you're reducing your reliance on costly fossil fuels. Moreover, by using UK-generated electricity from renewable energy sources, you're protecting your bills from rising fuel bills and the market volatility that goes with it. 
The second important factor is the reduction in emissions. Hybrid systems are a greener way to heat your home, and this is particularly true when paired with other renewable energy saving technologies such as solar photovoltaic panels (Solar PV). Finally, they're simple to fit – we don't remove your existing boiler, but instead, simply bolt-on the heat pump, reducing disruption.
Benefits of Hybrid Boilers
Save money by reducing the amount of gas or oil that you consume

Relax knowing your home will stay warm, even in freezing temperatures

Safeguard your bills against the rising costs of fossil fuels

Reduce reliance on the Grid – uses homegrown renewable energy

Reduce carbon emissions, particularly when paired with solar PV 

System agnostic – fits with any boiler – gas, oil, LPG, electricity or biomass.
Why should I use a hybrid system?
Hybrid boilers are suitable for all homes, but particularly those where a heat pump would struggle to heat the property on its own. These include houses built pre 1960, period properties, or any property that has relatively poor insulation or glazing. That said, we've installed hybrid boilers in all sorts of properties, from terraced homes to flats, mansions to office blocks. 
Book a free quote
Don't take our word for it!
Get an instant online quote in minutes
If you'd like an instant online quote – click the icon below and you can use our online tool.
Hybrid Boilers in Rugby and the surrounding area
Custom Heat's expert plumbers are available across the whole of Warwickshire and the surrounding areas: