Fully accredited, for your peace of mind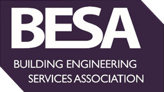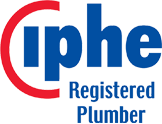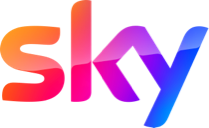 Chipping Norton Boiler Installations, Boiler Servicing and Heating Services
We're one of the most experienced heating and plumbing companies in the county, but we don't just offer our knowledge…
Book online
General Enquiries
Complete the form below and our friendly team will be in touch soon
Chipping Norton's Local Gas Engineers
Our dedicated team of gas and heating engineers has been serving Chipping Norton since 1980.
We provide boiler servicing, boiler repairs, new boiler installations and bathroom design & fitting services throughout Chipping Norton and surrounding areas, such as Charlbury, Woodstock, Enstone, Banbury and Kingham.
We also offer competitive finance options for new boilers and central heating system installations, along with our boiler care plans to keep your boiler healthy all year-round.
Book online
Tom Horne
Service Manager
Craig Alcock
Service & Breakdown Engineer
David Jackson
Electrician
Shaun Munn
Electrical Manager
We're making an impact in your area
Accredited Partners for Worcester Bosch
As accredited partners of Worcester Bosch, we are able to offer a full 10 year parts and labour guarantee.
Unlike all other boiler guarantees, a Worcester Bosch guarantee also covers the Worcester system filter and external Worcester Bosch controls.
Book online
FAQs
We recommend that you have your boiler serviced annually. Regular servicing helps ensure that the boiler operates efficiently and safely.
A typical boiler service includes checking the boiler for gas leaks, examining its components, cleaning parts if necessary, and ensuring it's running efficiently.
Our boiler service includes checking the boiler for gas and CO2 leaks, examining its components to ensure they're working efficiently, inline with manufacturing standards. Cleaning parts if necessary and ensuring the boiler is running effectively.
Typically, a boiler service will take between 30 minutes to an hour, but this can vary based on the boiler's condition.
It's recommended to have a Gas Safe registered engineer service your boiler to ensure safety and compliance with regulations.
Installation times can vary, but typically it takes between 1-3 days depending on the complexity of the job.
The cost can vary widely based on the type of boiler, the capacity and the installation complexity. It's best to contact us to receive an accurate quote.
The best type depends on your home's size, number of bathrooms, and heating requirements. Common types include combi, hybrid or regular boilers.
Signs include frequent breakdowns, rising energy bills, or if the boiler is over 15 years old. If repairs are more than half the cost of a new boiler, replacement might be more economical.
Generally, you don't need planning permission for boiler installations unless you live in a listed building or conservation area. However, the installation must comply with building regulations.
We would always recommend a qualified professional, install your boiler, especially a gas boiler, to ensure safety.
Remember that regulations and best practices can vary by country, so it's always a good idea to consult with local experts or regulatory bodies when considering boiler servicing or installations.
Typically, a standard boiler service focuses on the boiler and its components to ensure they are operating safely and efficiently. However, some technicians might perform a cursory check of radiators, especially if you mention specific issues you've been having, like cold spots or noises.
If you want a comprehensive check of your radiators, this might fall under a central heating system check or a power flush service rather than a standard boiler service. It's always a good idea to specify what you want checked when booking a service.